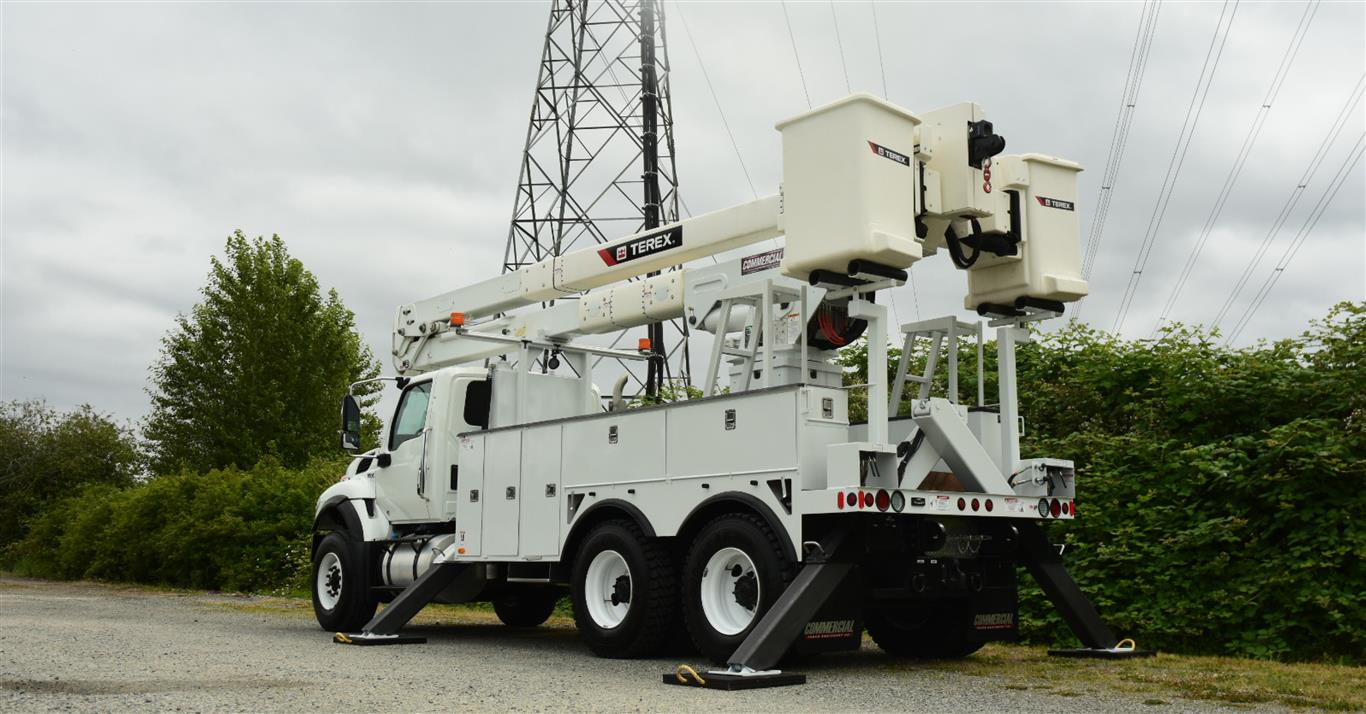 Terex Utilities' Optima models have been in production for four years and deliver benefits of reduced weight, increased boom speeds, additional options at the boom tip.  The excellent working envelope will enable operators to reach more work while reducing set up time and is capable of reaching the ground in the non-overcentre position so the operator can get there quickly and safely when required.  With a 60′ working height, 48'2″ side reach, and 42'8″ horizontal non-overcentre reach, Commercial's HRX55 Optima demo unit features the option of two single platforms, each with its own controls.
Viatec's SmartPTO is a standalone plug-in electric power take off unit (ePTO) designed for bucket trucks.  SmartPTO is the world's first retrofittable ePTO and is both chassis and aerial device agnostic.  It eliminates the need for idling to operate the aerial device, saves on fuel cost, reduces harmful emissions caused by idling, and reduces engine wear and tear and maintenance costs.  The SmartPTO can be installed on existing or new trucks in your fleet.  Installation is easy and non-intrusive and will not impact the vehicle warranty.
The Terex HRX55 Optima demo unit is finished with a B&G Bodies 180″ line body constructed with 16-gauge body materials, 12-gauge checker plate floor, and 12-gauge checker plate compartment tops.  The body has an abundance of storage with adjustable shelving and dividers, stainless steel rotary-type door latches, stainless steel rod and brass socket-type door hinges, chain stops on all doors, and a master door lock system.
Contact our sales team for your hands-on demonstration of the Terex HRX55 Optima.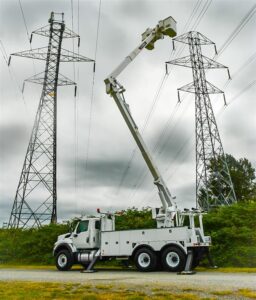 ---