Terex Utilities
Game changing solutions that work for Canadians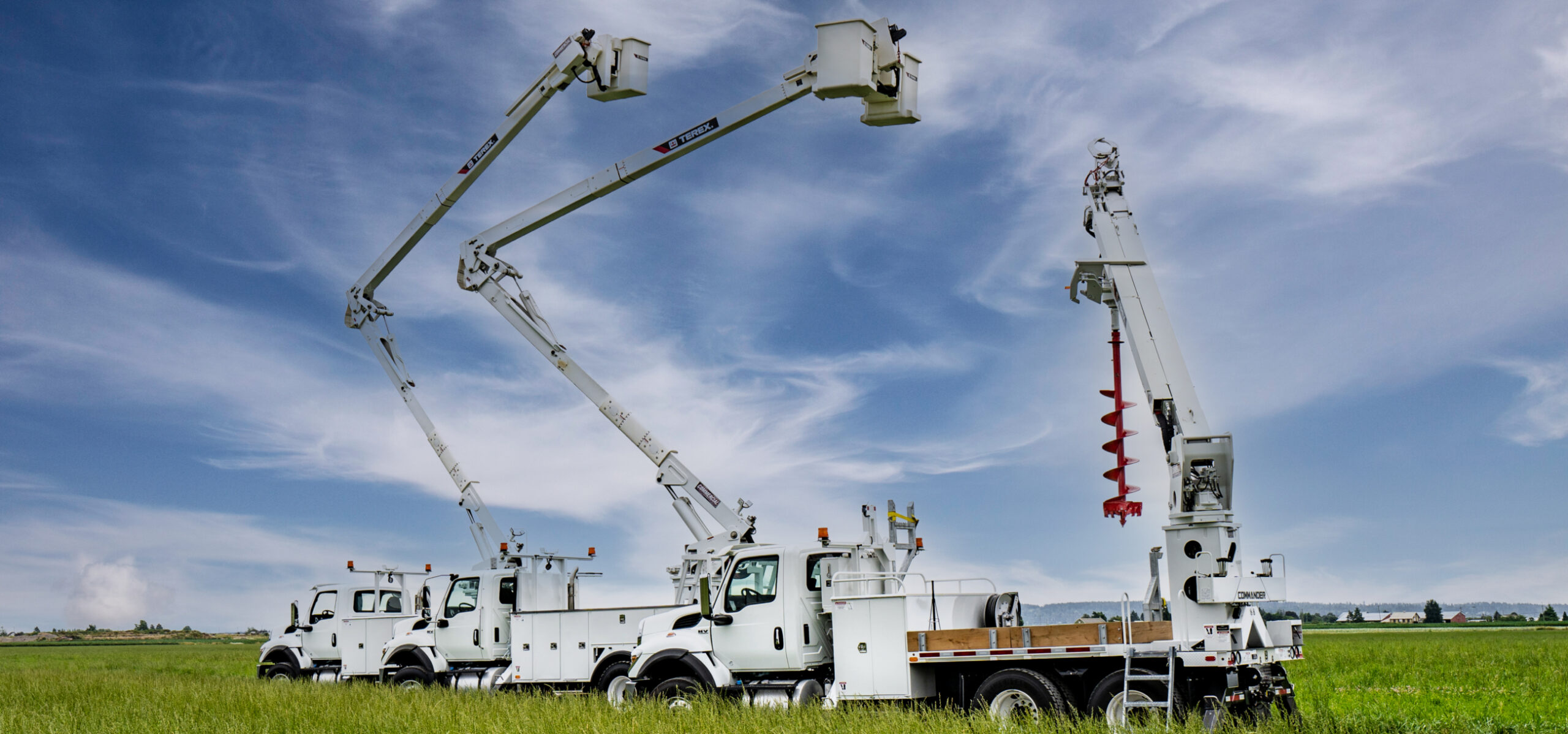 Terex Utilities is a leading global manufacturer of aerial devices, digger derricks, and auger drills for the electric utility industry. Terex® Works for You™ by listening, responding, and delivering innovative solutions. As the largest Terex dealer in Canada, Commercial Utility Equipment supports our customers with manufacturing, distribution, service, training, and parts from coast to coast.
Delivering reliable, safe equipment
Innovative technology
Quality service, parts, and auger tooling
Need more info? We are ready to answer all your questions.
Why partner with Terex Utilities
Terex Utilities Supplier

Reliable
equipment.

Innovative
 technology.

Quality
service.

Utility equipment
  manufacturing pioneer.


History Speaks for Itself
Terex Utilities was founded in 1945 with the advent of the groundbreaking Tel-El-lect digger derrick and has been rooted in the growth and maintenance of North Ameria's utility infrastructure for well over 70 years.  Now, as they move forward, they will continue to provide state-of-the-art solutions to those who build and maintain the electric power grid worldwide.  As an industry veteran, they listen, respond, and deliver.
A Legacy of Innovation
Terex Utilities has a legacy of innovative solutions that have changed the industry – from the first hydraulic digger derrick to the more recent launch of the Terex Load Alert system. They provide game-changing solutions that work for our customers and plan to continue well into the future.
State of the Art Solutions
Since the beginning, Terex Utilities has introduced many first-to-the-industry state-of-the-art solutions focusing on operator safety and comfort.  The solutions include an ergonomic single stick controller, material handling jibs, a 2′ platform lifter to enhance operator ergonomics in the work area, the Tru-Level tilting pedestal to improve working on slopes and reduce operator fatigue, and in 2017, the first in the industry to develop a load alert system for aerial devices.
Terex Utilities introduced the Viatec SmartPTO at ICUEE 2019.  A simple and reliable electric power take off solution, the SmartPTO by Viatec eliminates the need for idling in the field for boom operation and cab comfort and offers the benefits of reduced fuel consumption, reduced emissions and noise, and reduced operating costs.

The team at Commercial Utility can help you design a utility truck that perfectly meets your fleet's needs.
1-800-665-6126